We are thrilled to announce that GreenLogic has been honored with the Excellence in Solar Design and Installation award from SunPower. This award, received for the fourth time, symbolizes our unwavering dedication to delivering exceptional solar projects that prioritize aesthetics, quality, performance, and customer satisfaction. Our recent solar installation, commissioned in 2022, is a testament to our commitment to creating sustainable, visually appealing, and high-performing solar solutions.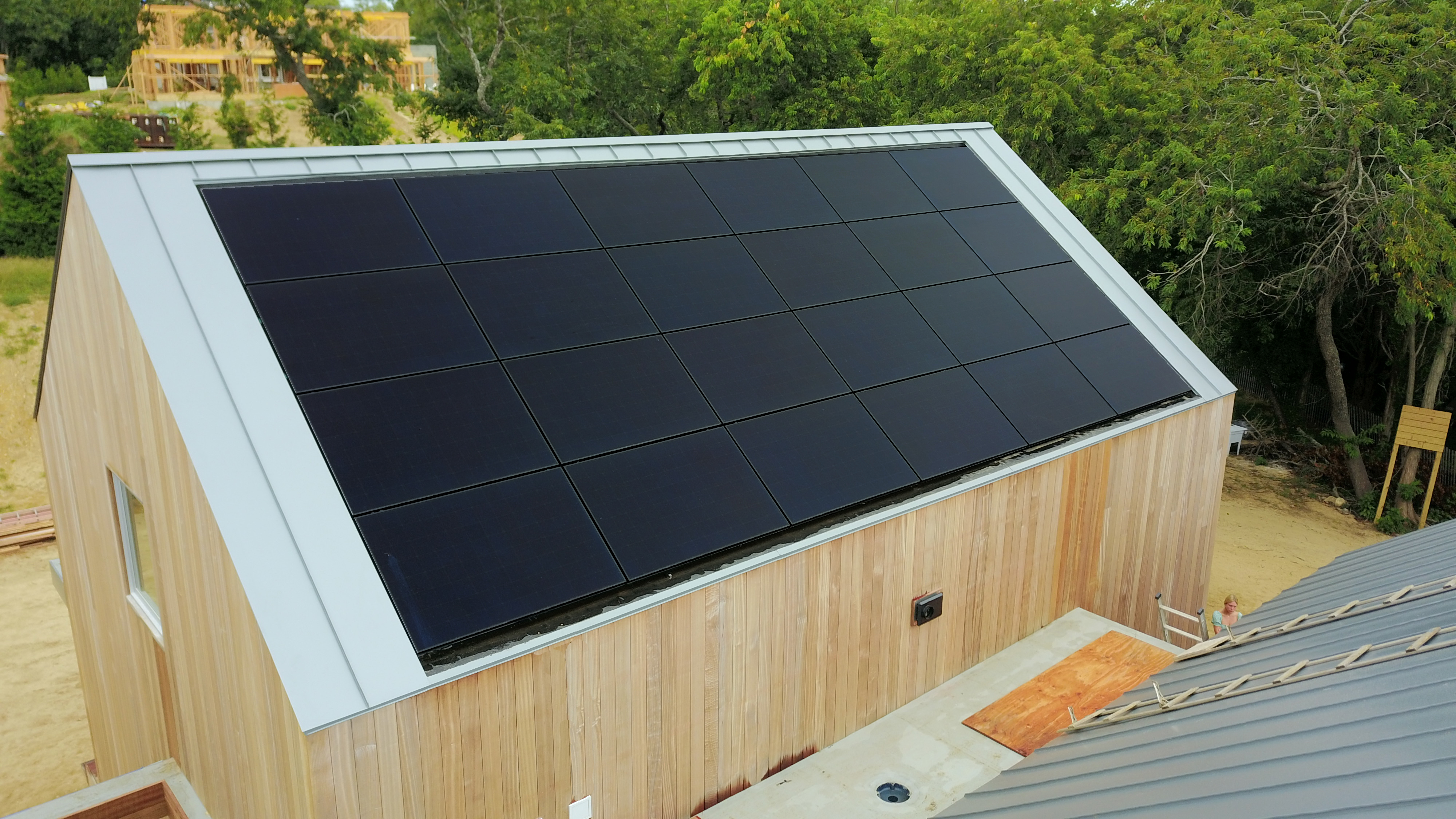 The Design Process
Viola Rouhani, an esteemed architect, has seamlessly incorporated solar power into numerous homes she has designed on the East Coast. With a strong belief in sustainability, she strives to create a harmonious connection between nature and architecture, evident in her organic and thoughtful home designs. When it came time to design her own family's home, Viola had a clear vision of integrating solar energy from the very beginning.
This vision was successfully realized with an 8.4 kW SunPower Equinox® system and a SunVault® storage system, resulting in a monthly bill reduction from $3,344 to an estimated $670 and a total projected savings of $107,153 over 40 years. The system also provides a potential annual electricity offset of 75%.
"The design of my family's house was driven by our commitment to clean energy measures," Viola explains. "We intentionally oriented the house directly on the north-south axis to maximize the benefits of both passive and active solar energy measures."
Establishing Strong Partnerships


At GreenLogic, we firmly believe in forging strong partnerships with our clients, ensuring a seamless solar installation experience. From the very beginning of the project, we prioritized clear communication and took the time to explain every detail, managing expectations effectively. Even after the system was installed and operational, our dedicated team continued to provide unwavering support, actively monitoring the system's performance and promptly addressing any inquiries that arose.
Viola affirms, "GreenLogic thoughtfully explained every step, managed expectations effectively, and even after the system was installed and operational, their team remained in contact, offering continuous monitoring and addressing any questions I had."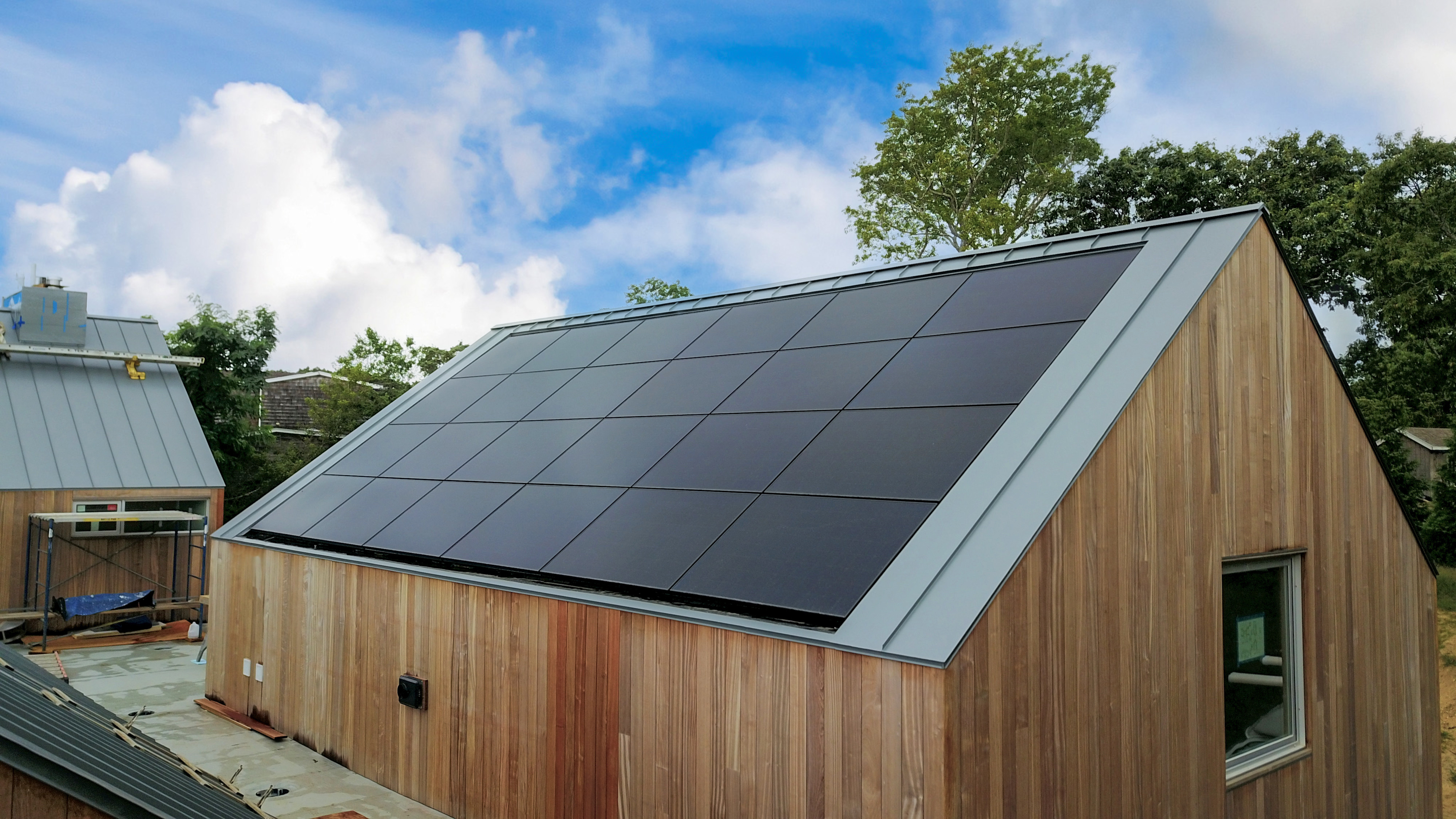 Celebrating Award-Winning Design and Performance
We are immensely proud that the Rouhani home, which was equipped with a solar system installed by GreenLogic, has recently been recognized with the SunPower Excellence in Design and Installation Award. This distinguished accolade acknowledges our commitment to delivering elegant design, exceptional installation quality, and utmost homeowner satisfaction. It is an honor to receive this award for the fourth time, affirming our consistent pursuit of excellence in the solar industry.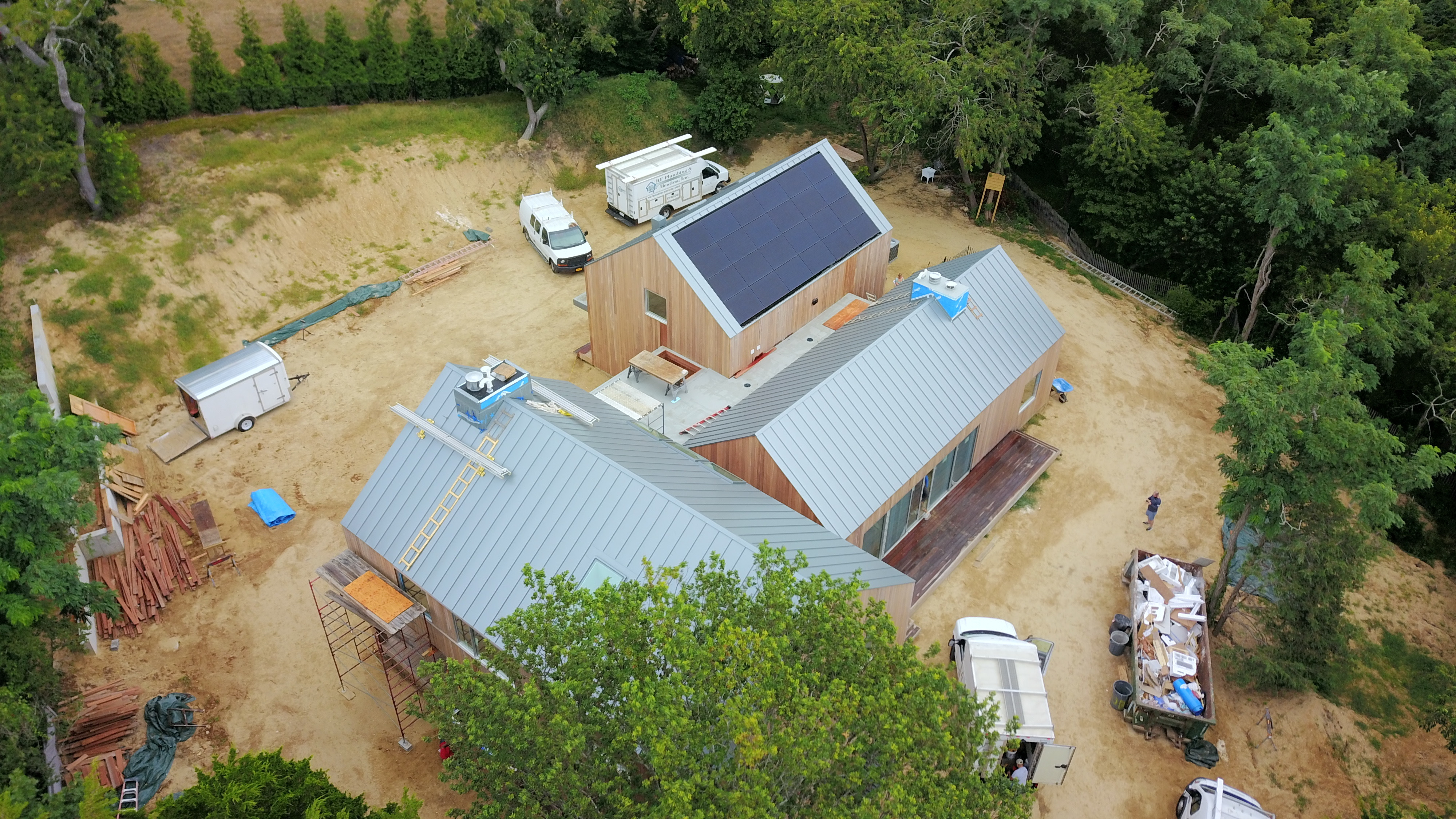 Driving Environmental Impact and Monitoring
At GreenLogic, we recognize the significant role we play in fostering a greener and more sustainable future. We understand that every step towards embracing solar power brings us closer to a brighter tomorrow. As part of our commitment to environmental stewardship, we encourage our clients to actively monitor the impact of their solar systems. Through tools like the mySunPower® app, homeowners like you can conveniently track the amount of clean energy being generated, witnessing firsthand the positive contribution they are making to the environment.
Receiving the SunPower Excellence in Solar Design and Installation Award is a moment of great pride for GreenLogic. Our unwavering dedication to delivering exceptional solar projects, prioritizing aesthetics, quality, performance, and customer satisfaction, has been recognized and celebrated. We remain deeply committed to providing outstanding solar installations that not only meet our clients' savings and sustainability goals, but also enhance the overall aesthetic of their homes. Together, let's continue on this path toward a greener, more sustainable future, one solar panel at a time.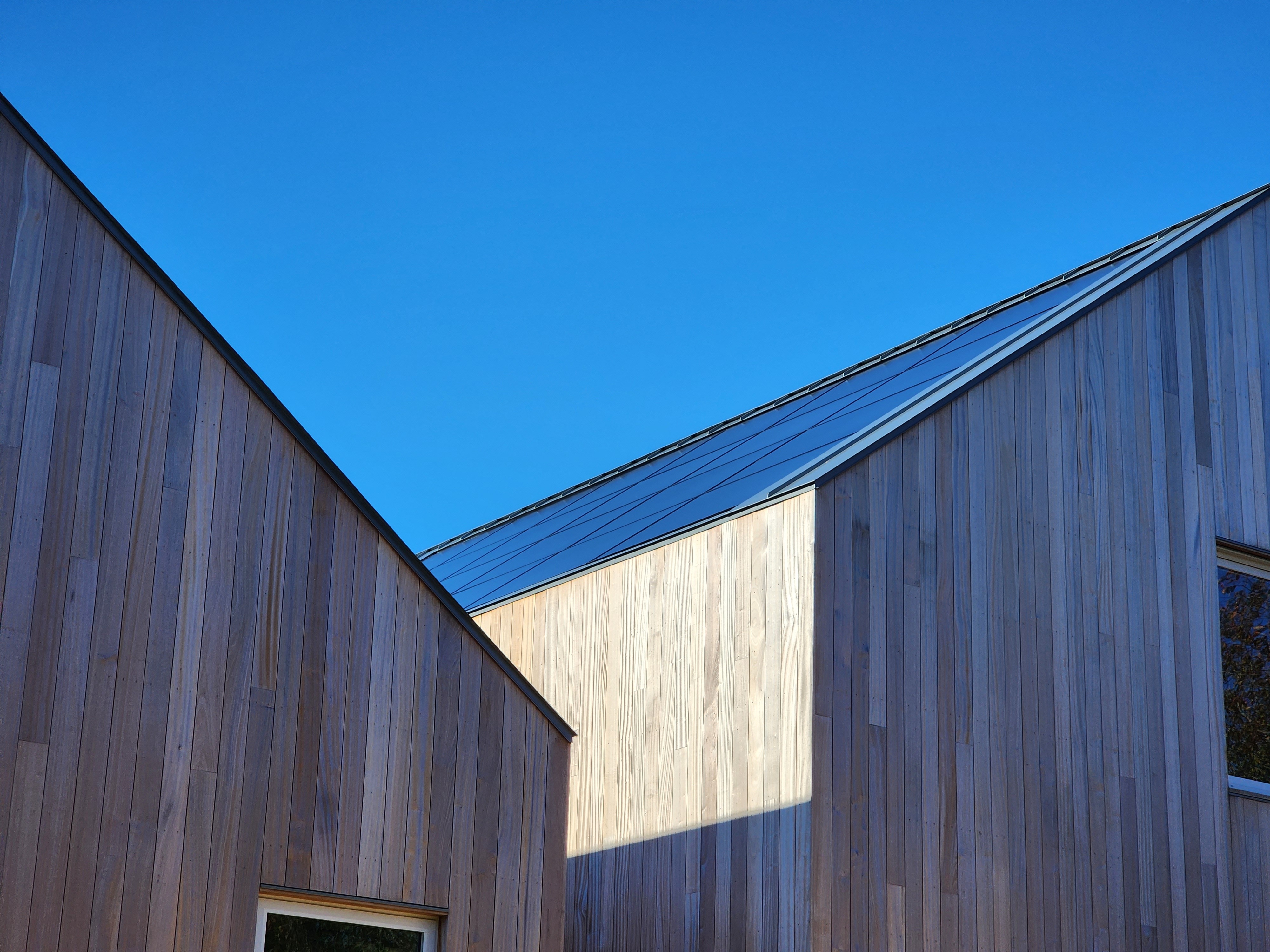 If you'd like to discuss the particular needs of your home, power consumption, and whether or not solar is right for you, contact us here.