The inexorable march towards renewable energy solutions has changed the landscape of power generation and storage. As solar panels gain traction, the next pivotal move lies in solar battery systems. These systems store energy harvested from the sun, ensuring households and businesses have a reliable power source even during non-sunny days. Enter GreenLogic - Long Island's premier name in solar installations. As both a Tesla certified installer and a SunPower award-winning installer, GreenLogic stands at the forefront of bringing efficient and sustainable solar battery solutions to the community.
A solar battery system serves as a reservoir. It stores the excess energy generated by your solar panels. Think of it as your personal energy bank. On days when the sun is obscured by clouds, or during nighttime hours when solar panels are dormant, these battery systems provide a consistent flow of energy. The result? Lesser dependence on the grid and, consequently, significant savings on your energy bills.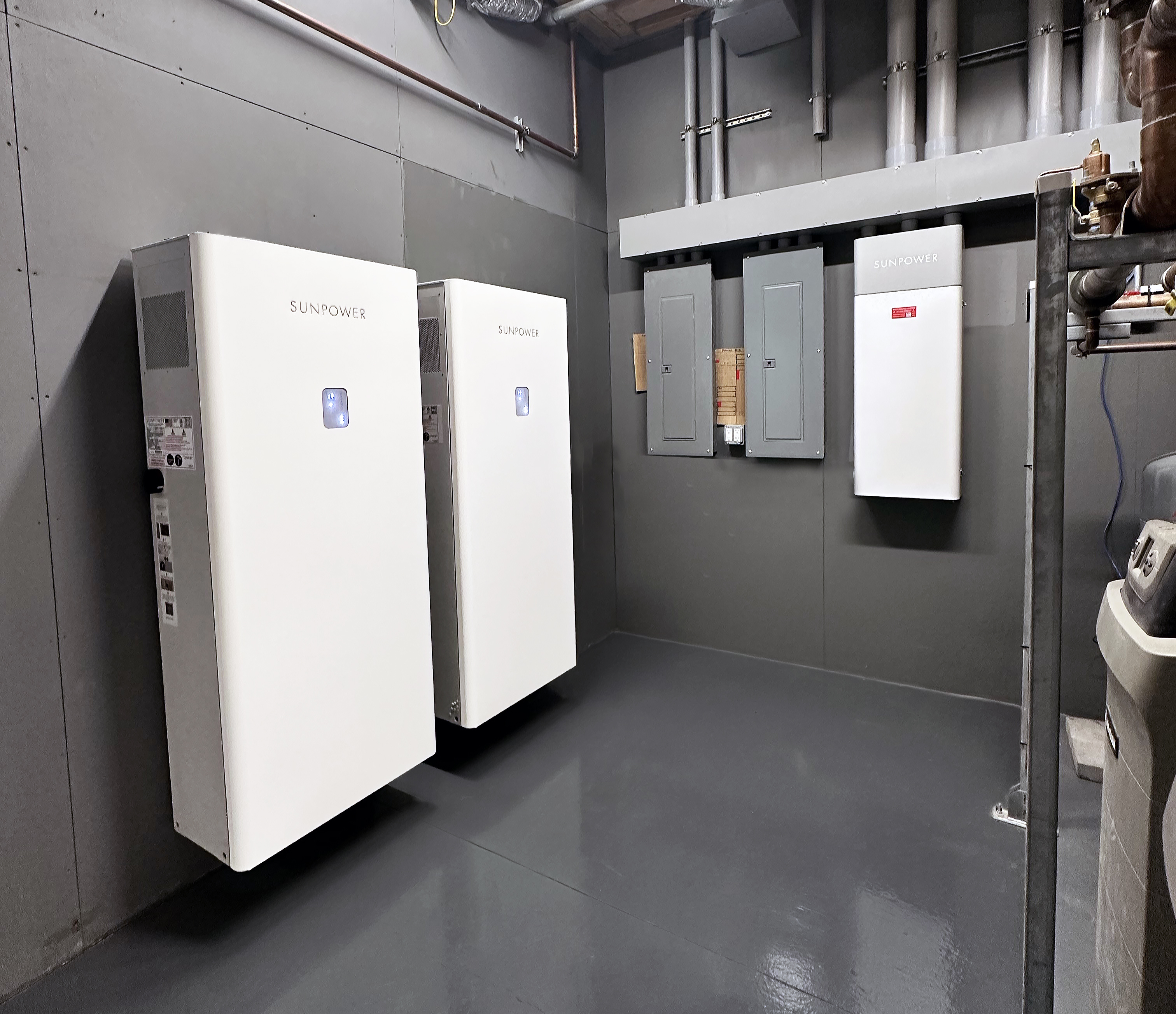 Benefits of a Solar Battery System
Reliability: With a solar battery system in place, you're less susceptible to power outages or fluctuations in grid energy costs. Your stored solar energy acts as a buffer, ensuring power continuity.
Savings: Over time, the ability to store and utilize your own generated energy can result in significant savings, reducing your monthly electricity bills.
Eco-Friendly: Storing and using solar energy reduces the carbon footprint, making it a sustainable and environmentally-friendly choice.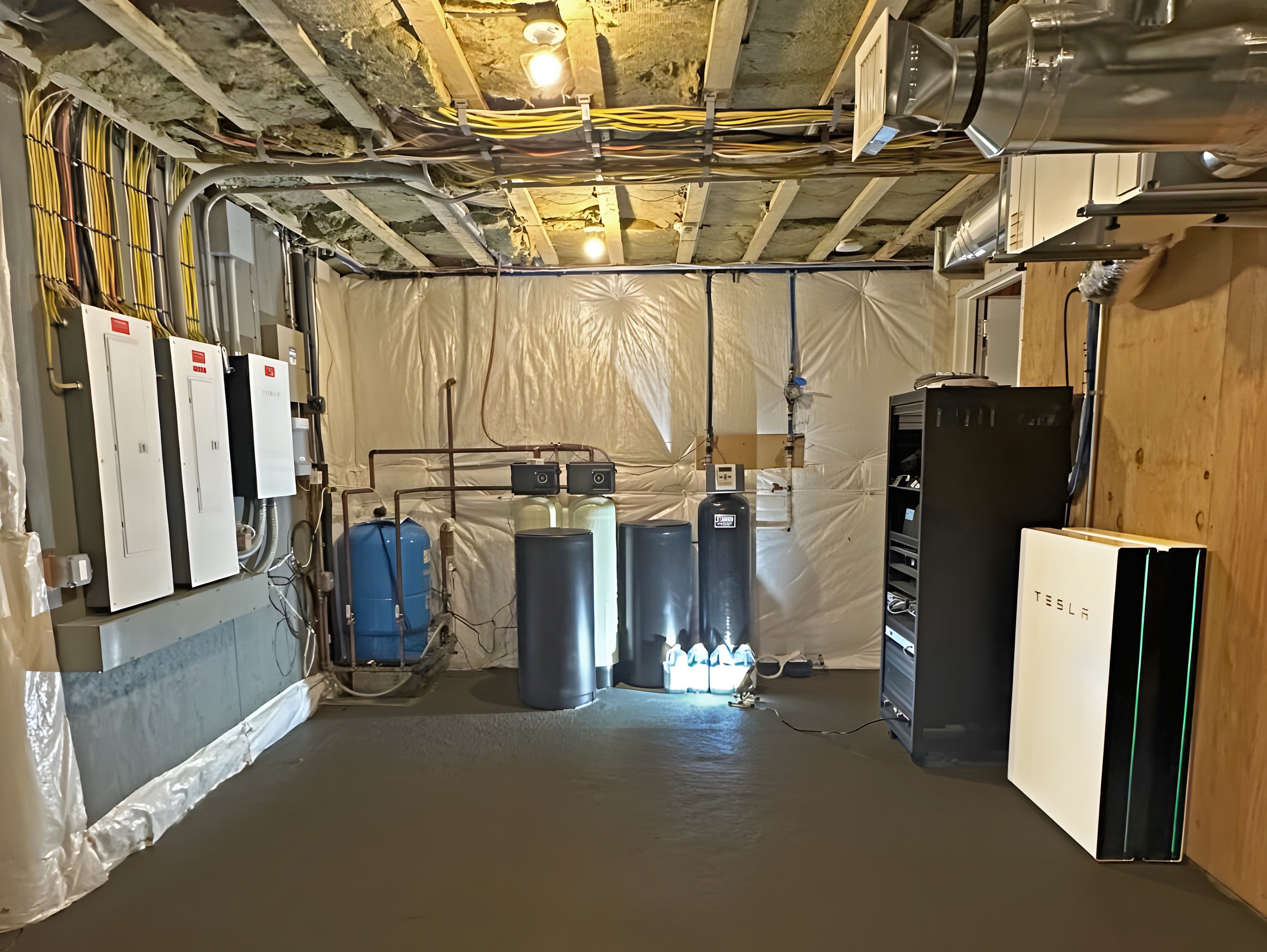 Why Choose GreenLogic?
Experience & Expertise: With a reputation built over years of dedicated service, GreenLogic has both the knowledge and the experience to ensure your solar battery installation is seamless, efficient, and tailored to your specific needs.
Tesla Certified Installer: Tesla's solar battery systems are among the most advanced in the world. Their Powerwall, for instance, is a testament to sleek design coupled with cutting-edge technology. GreenLogic, as a certified installer, ensures you have access to this innovation, installed to perfection.
SunPower Award-winning Installer: SunPower's accolades in the solar industry are well-deserved. Their commitment to durable, efficient, and advanced solar solutions is well recognized. GreenLogic's status as an award-winning installer of SunPower systems is proof of our commitment to quality, ensuring you get nothing but the best.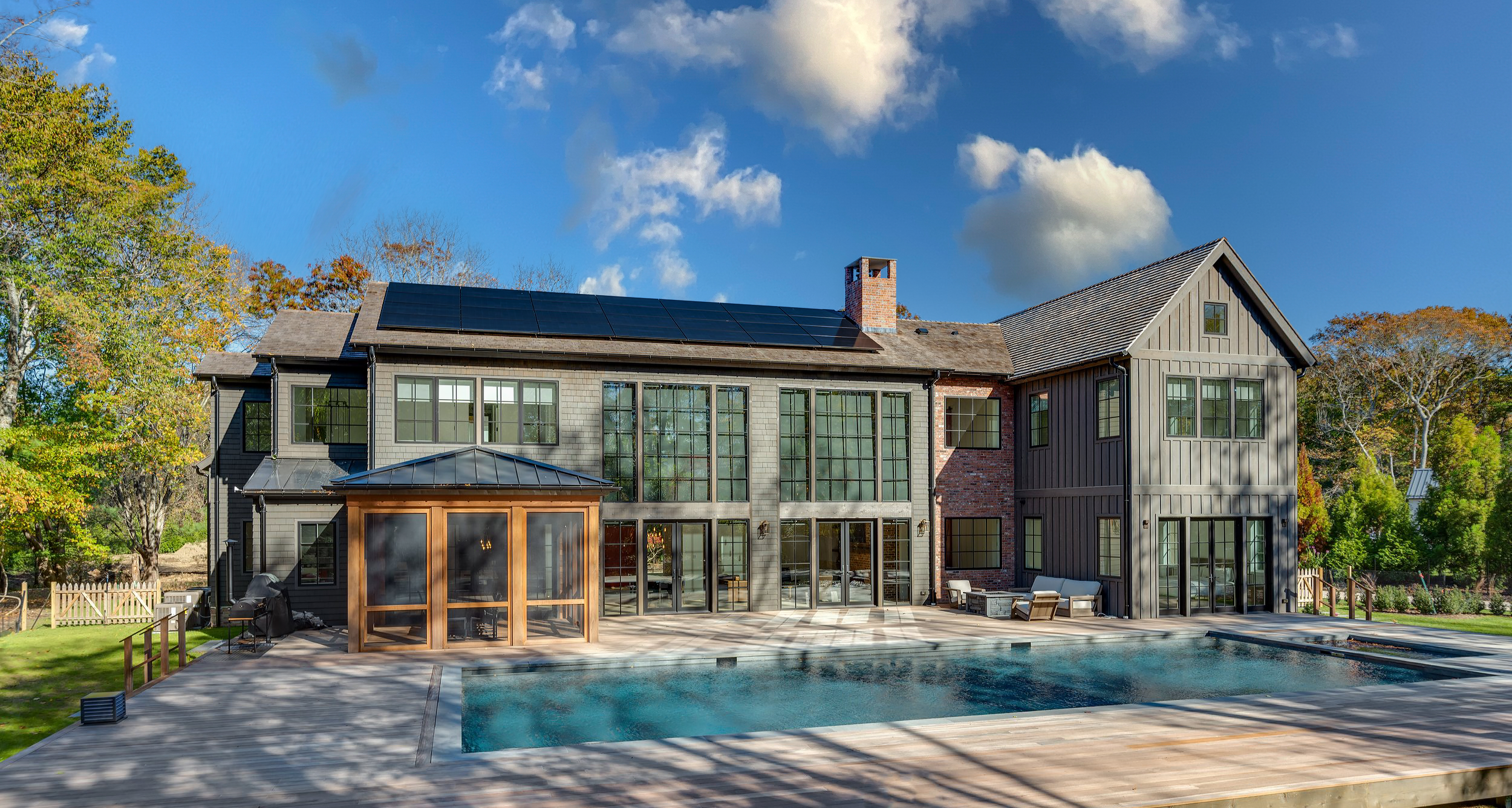 The federal government's push for sustainable energy has led to some enticing tax incentives for homeowners. One such incentive directly concerns solar batteries. So, the big question arises: Do solar batteries qualify for these federal tax credits? The answer is an affirmative yes. Homeowners can avail of a substantial 30% federal solar tax credit on the overall expense of their solar battery system. However, there are criteria to meet. The battery in question should have a capacity to store a minimum of three kilowatt-hours of energy. Furthermore, the installation year matters; only those systems set up from 2023 onwards are eligible for this benefit.
Determining the number of solar batteries needed for a residence can sometimes feel like navigating a maze. But at its core, the answer is rooted in your energy goals. For those keen on optimizing net metering savings, the number of batteries required might be on the lower side. However, if your vision is of an energy-independent household that remains lit even during prolonged blackouts, a more in-depth analysis is essential. To pinpoint the exact number of batteries for such a scenario, you must evaluate your household's cumulative power requirements, considering factors like daily energy consumption, essential appliances, and the average hours of sunlight in your location.
The future of energy is not just in generation, but also in efficient storage. Solar battery systems represent this next step. With industry leaders like Tesla and SunPower offering top-of-the-line products, and GreenLogic providing impeccable installation services, making the transition to a more sustainable energy source has never been easier. Dive into the solar revolution and harness the true power of the sun, with GreenLogic by your side.